When Colleen and I conducted a recent trends boot camp, a director of a visitor-serving organization asked us this question.
It is a good question.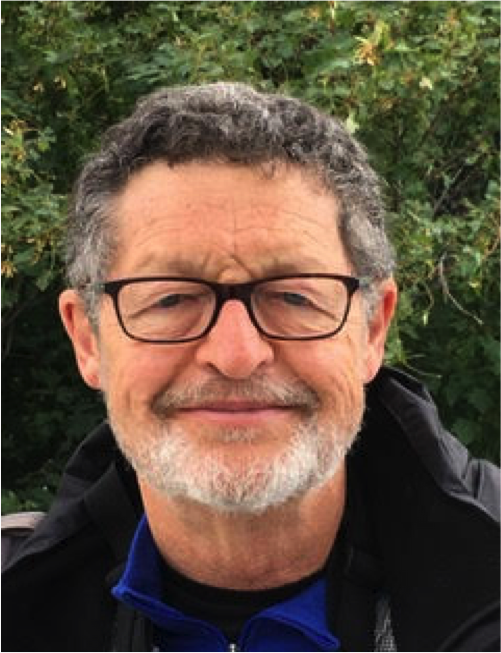 I am thrilled to share this guest article by my fantastic colleague, Jim Hekkers. Jim served as the Managing Director of the Monterey Bay Aquarium for 15 years, and now I am honored that he is my partner in sharing trend data for cultural organizations. Jim served in the trenches of a major institution that was one of the earliest adopters of data-informed decision making. I asked Jim to share how data informs decisions and what it takes to be a data-driven organization.
First, a little about how I define a "data-driven" organization. Most organizations are familiar with and use data from program evaluation and visitor research to inform decisions. Becoming truly data-driven requires adding the element of market research to the mix, as this type of research looks outside an institution's walls and reveals what is happening in the marketplace, who isn't visiting (but might), and important clues about how the organization is perceived by visitors and non-visitors (its reputation).
Rather than "data-driven," I prefer the term "data-informed" organization, but I am comfortable with either term. In my experience, data should drive many decisions, such as pricing, marketing, membership, and operations. However, the data has to work in partnership with creativity and experience to inform many decisions, especially those related to programming and mission.
My strong contention that data should inform and in many cases drive decision-making in visitor-serving organizations is based on my experience at the Monterey Bay Aquarium, where I had the pleasure of serving as the managing director for nearly 15 years. I don't claim that the Aquarium was either the first or the only visitor-serving organization to operate as a data-informed organization. However, I've learned from working with organizations directly and through the workshops Colleen and I conduct that my experience can be useful to other leaders who aspire to take a similar approach.
I joined the Monterey Bay Aquarium as managing director in 2001. At that point, the Aquarium was contemplating a large expansion project with a price tag north of $100 million. To evaluate the feasibility of the project, we hired IMPACTS Research. The research findings surprised us, to say the least—we could build the expansion, a lot of people would come in the first year or two, but attendance would soon level off and gradually return to historic levels, leaving us with flat or declining revenues and ever-increasing operational costs. We abandoned the project and continued to use IMPACTS findings to inform our future decisions, a practice that continues to this day.
The findings of the market research provided by IMPACTS directly informed three of the organization's core strategies of continuous, gradual improvements in exhibits and facilities; significant investments in front-line staff and training to improve customer service and value perceptions; and investments in marketing targeted at potential visitors with a high propensity to visit. The Aquarium has succeeded in pursuing an impactful conservation-oriented mission and, at the same time, thriving as an enterprise that generates annually increasing revenue and stable high visitation. IMPACTS data have been instrumental in that success largely because the Aquarium learned as an organization how to interpret and use the data to make strategic decisions about programming, marketing, pricing, operations, and membership.
I have since seen these data used effectively by many of our clients. My hope is to pass along some of what I've learned, emphasizing that several precursors are required before taking advantage of the power of market research data.
Committed leadership
This is the first and foremost requirement. Market research often challenges legacy and the status quo, and the momentum for an organization to continue doing what it's always done is powerful. Bottom-up change happens, but it is rare. In my case, the fact that the Executive Director is a scientist ensured that Monterey Bay Aquarium leadership was committed to scientific approaches and eager to pursue credible market research methodologies. The commitment of leadership is important not only to maintain the credibility of research with staff, but also with the organization's board.
Robust, reliable data
Market research has been around for quite a while, but, in my opinion, it has been only relatively recently (say 15 to 20 years) that the field has evolved into a reliable means of gathering, analyzing, and interpreting data that are consistently and powerfully applicable to strategic decision-making in organizations like ours. With the advent of "big data" the tools now available have improved exponentially. While good market research is generally expensive, it is always a good investment. It also makes sense for organizations to explore ways of making the research more affordable by pooling resources, having several organizations share costs, and having associations take on this role. Whatever the means of acquiring the data, it's critical to ensure that you are getting good data, and, equally importantly, sharing it broadly.
Institution-wide involvement and transparency
In the same way that becoming data informed rarely happens if leadership isn't committed, it also rarely happens if the leaders are the only people committed. My experience is that data need to be shared often and broadly, with feedback encouraged and welcomed. At the Aquarium, we presented data to all organizational departments and our Board, highlighted interesting and useful data at all-staff meetings, and made research findings available to anyone interested. More importantly, the expectation was that the appropriate departments would discuss, ponder, and use data to inform the strategic plan and their annual work plans.
Open-mindedness
This applies across the spectrum from board to leadership to staff to collaborators. Here are a couple of examples from my experiences at the Aquarium where data challenged conventional beliefs and required everyone involved to open their minds to different ideas:
The time-honored way for developing and choosing advertising creative concepts involves agencies developing and presenting a number of advertising concepts to the client and working together to chose the one they all think work the best. Market research can turn this process upside down, with the creative concepts being presented to the market and letting the market decide. The first time this idea was proposed to the Aquarium's advertising agency, they were concerned that this might discount their expertise. We persisted in going forward with the testing and went with the results. The campaign favored by the market, although not necessarily the one the clients and agency would have chosen, turned out to be wildly successful. In time, the agency not only accepted this approach, but embraced it and recognized it as a powerful tool in their toolbox.
As a nonprofit organization with a clear mission, pricing is a thorny, difficult issue as it pits our hearts against our brains. We cringe at the thought that we are keeping people away because they can't afford our admission prices. Even when market conditions tell us we can raise prices, we often resist because we feel an obligation to keep prices as low as possible. At the Aquarium, the market research telling us that price is not a tool to provide access to low-income visitors was difficult to accept. Research told us that if we wanted everyone to be able to afford our admission price, it would have to be below a sustainable amount or free. And, even at low prices, not everyone would come. Based on those findings, the Monterey Bay Aquarium reached a level of comfort with market-based pricing coupled with providing broadly available free admission programs through social service agencies and other partners targeted specifically at the audiences that can least afford market prices. This strategy was effective at maximizing both admission revenue and access to substantial numbers of low-income residents.
Without diving too deeply into each, I also recall how hard it was to embrace many other findings that KYOB readers are familiar with, including: more higher income people come to free days than do lower income people; blockbuster special exhibits take us down a slippery slope; smart-phone apps are rarely used; advertising concepts aimed at adults don't turn off family audiences; and discounting trains the market to expect discounts all the time, lowers satisfaction with the visit, and undermines the price/value perception. All of the research findings that I talked about above have one thing in common: they go against the conventional wisdom and challenge the status quo. If you are not willing and able to approach research findings with an open mind, you won't get far if your goal is to be data-driven.
Confidence and persistence
You can think of this idea as "be persistently confident" or "be confidently persistent," but it boils down to this: trust the findings of the research and be persistent in applying them to the decision-making process. I recall many, many times when research findings were met with skepticism from staff, board, or supporters. Most often this occurred around issues like pricing, access, and public attitudes associated with reputation and favorability. Caving in at strong pushback isn't a viable approach. I vividly recall heated and spirited debates over pricing, advertising budgets, marketing strategies, and exhibit names. With only one or two exceptions, the data always prevailed, and I can't recall a single instance when a data-based decision turned out to be wrong.
I trust I have provided a glimpse into what it takes to become a data-informed organization. Colleen and I travel all over the country doing workshops and boot camps on big trends suggested by market research data for a wide range of visitor-serving organizations from zoos, aquariums and art museums to science museums, history museums and associations of cultural organizations. I am always heartened by the excitement of the participants and gratified by the ability of this kind of market research data to empower people and organizations to thrive.