"In my more than twenty-five years of leadership at large visitor-serving organizations, I've gained a profound appreciation for continuously gathering, using, and evaluating data. Here are a few lessons I've learned."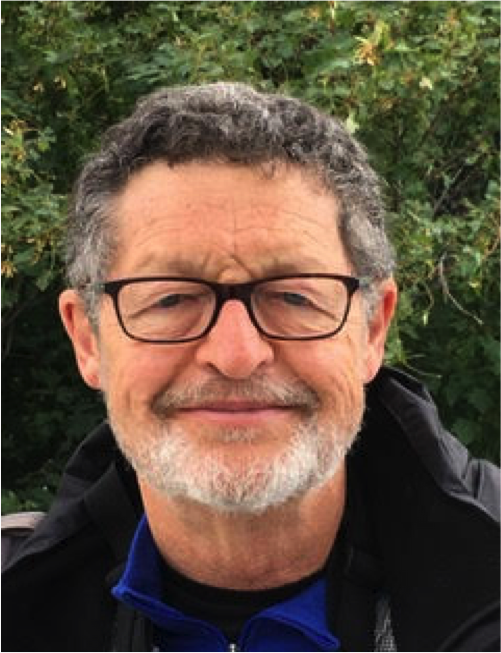 I am thrilled to share this guest article by my colleague, Jim Hekkers. Jim has served in several executive leadership roles and on boards of directors within cultural organizations throughout his ongoing career. Notably, Jim served as the Managing Director of the Monterey Bay Aquarium for 15 years. I am honored that he is my partner in sharing trend data for cultural organizations. Because I find great value in them, I asked Jim to share the biggest lessons from his career with KYOB readers. At IMPACTS, we affectionately call these professional mottos "Hekkerisms."
Clear Your Brain
At the risk of stating the obvious, the world is changing rapidly. This reality shaped the most important lesson I've learned in my career: Periodically reassess what you think you know, test it against reality, and change your thinking, particularly when it comes to marketing and understanding human behavior. I sometimes advise people to clear out everything they think they know about these two topics every five years or so and start over.
One of the advantages of having better market data than we've ever had before is the ability to understand more about market changes, human behavior, and visitation dynamics. But it also turns out to be the biggest challenge. Our brains crave stability and predictability, and cling to assumptions and biases forged by intuition and experience. Challenging these biases and assumptions usually feels unpleasant and produces stress, but it's invaluable.
When Colleen and I do trends workshops for cultural organizations, we usually start with a quick summary of what the field of behavioral economics has to say about the pitfalls of succumbing to bias. Biases hold us back from recognizing reality.
For instance:
Confirmation bias is looking for information that confirms what we already believe
Conservatism bias is overweighing past perceptions and under-weighing new evidence
Stereotyping is making generalized assumptions about groups of people.
Given both the pace of change and the arrival of new information, I frequently repeat a phrase I picked up somewhere: "Stay scared or die." It's overstated, but you get the idea. You won't move forward by continuing to believe things that aren't true anymore; or perhaps were never true, but you believed them because you didn't have better information. Never relax and think you have everything figured out and under control. What may be true today won't always be true tomorrow.
Through both experience and observation I've come to believe in and understand the debilitating nature of hubris and complacency. They keep your brain locked up and unwilling to consider or accept new information that doesn't fit with your comfortable view of the world. One of the best management books I ever read is How the Mighty Fall: And Why Some Companies Never Give In by Jim Collins. I particularly like this quote: "Every institution is vulnerable, no matter how great. No matter how much you've achieved, no matter how far you've gone, no matter how much power you've garnered, you are vulnerable to decline. There is no law of nature that the most powerful will inevitably remain at the top. Anyone can fall and most eventually do."
From my experience, you can't be a great organization by resting on your laurels. The truly great organizations never rest. Instead, they actively reject complacency, focus on what they need to do next, and move on. I have tried to maintain this philosophy through major new building or exhibit openings at the Tennessee Aquarium, Colorado's Ocean Journey, and the Monterey Bay Aquarium. It's always good to celebrate triumphs and lament failures, but it's never good to linger on either.
We all love simplicity and crave simple answers. Unfortunately, most of the issues and challenges we deal with in our organizations aren't simple; nor are the solutions. Very few problems arise from a singular cause—there is never just one thing. Data helps us understand and deal with challenges, but only if we account for complexity and fully explore the data around all of the issues involved.
Plan, Act, Plan Again
I know the process of strategic planning often seems tedious, but going through a rigorous, data-informed process to assess your organization's surroundings, capabilities, and opportunities is just as valuable as the resulting plan. I am fond of saying that "all planning leads to more planning," and "anything that can be thought can be rethought." Planning never really ends. To be responsive to changing conditions, planning needs to be ongoing, flexible, and approached with open minds. Frequently updating the plan refreshes the script and avoids the pitfalls of assuming that things always stay the same. My advice is to review progress against strategic plan objectives at least quarterly, and to be willing to make changes to the plan at least annually. I found at the Monterey Bay Aquarium that it's useful to do a major update of a strategic plan at least every two or three years.
I recently came across a strategic plan I helped develop some 20 years ago. Given the benefit of hindsight, I was amazed by the inaccuracy of the assumptions that drove the planning process when it came to projecting attendance, understanding visitor behaviors, and developing marketing strategies. These assumptions were based on the minimal data available at the time and were developed in a pre-Internet and social media kind of world, but seeing them gave me an even deeper appreciation for change, responsiveness, and the need to refresh the script.
Over the years, I've also become less and less hung up on striving for stability and order. I think all human endeavors are messy. Creative leadership in a rapidly changing world is about finding the right balance between clarity and chaos.
Ambiguity is a constant, and that's okay as long as it doesn't lead to confusion.
Just about any planning process, whether it involves an organizational strategic plan or a specific program plan, entails a certain amount of stumbling around and groping in the dark precisely because new and different information is challenging and requires processing time. When facilitating planning processes with many visitor-serving organizations, I've found that it's better to encourage the stumbling early in the process without trying to enforce too much order and discipline. The stumbles will occur at some point anyway, so it's best to let it happen early.
Meet People Where They Are
Good leadership includes motivating people to use data, rethink assumptions, and embrace change. It's more about modeling good practices, giving people full access to data and information, and trusting them to use it, than it is about telling people what to do and looking over their shoulders.
Some of my philosophy about leadership draws from my fascination with behavioral economics. I have seen studies that show employees often have an inflated view of their performance. For instance, one study found that 44% of engineers believe they are in the top five percent. It doesn't matter that this can't be true; what matters is that this is the prevailing perception and human nature. It is a cognitive bias called the Dunning-Kruger effect.
Like any cognitive bias, it is difficult to overcome. Behavior changes can occur, but they are most always begrudging and half-hearted. It is more productive to work with someone's strengths rather than concentrate on fixing their weaknesses. That's not meant to justify overlooking incompetence. If someone consistently fails to meet the needs and expectations for a job, it's probably a bad fit. If a square peg won't fit in a round hole, find a square hole.
I've also learned to value skeptics. Sometimes they are looked upon as "problem employees," but I've found that skeptics who express their opinions in ways that don't trigger defensiveness are extremely valuable, especially when it comes to interpreting and evaluating data.
I hope that by sharing my lessons you'll think a little deeper as you forge your own course and put market data trends to best use in these rapidly changing times.
Nerd out with us every Wednesday! Subscribe here to get the most recent data and analysis on cultural organizations in your inbox.