"We live in a connected world, and our response to data should reflect that connectivity."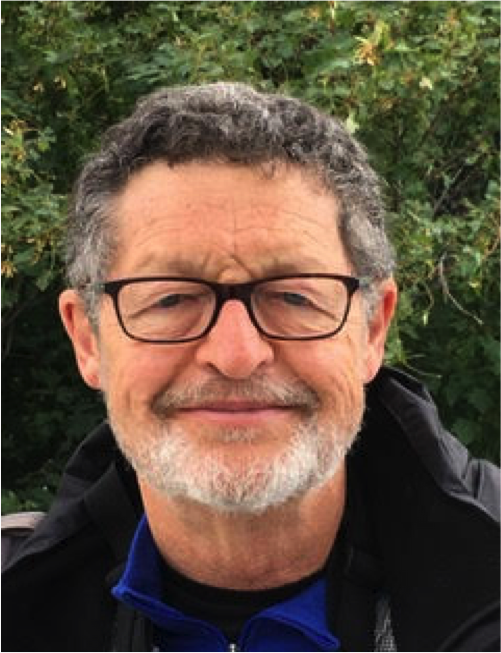 Jim Hekkers has served in several executive leadership roles and on boards of directors within cultural organizations, so he knows more than a thing or two about leading and managing change! Notably, Jim served as the Managing Director of the Monterey Bay Aquarium for 15 years, and I am pleased to work with him today at IMPACTS. Jim has authored this last article in our series on the four steps to becoming a data-informed cultural organization. We've covered data collection, data interpretation, and data acceptance. Here's Jim's wisdom on the topic of data integration.
While visitor-serving institutions often gather and use market data to address a specific challenge, the more meaningful way to take advantage of robust market research involves integrating data use into every aspect of operations and cultural mindset. Successful data-informed organizations strive to continuously base strategic decisions on market data.
Based on my experience at major nonprofits and observations of other visitor-serving institutions, I've identified seven characteristics of organizations successfully integrating market research data into ongoing operations.  These organizations:
Are transparent and bring everyone to the same level of understanding;
Incorporate data into all planning processes (not just marketing);
Develop measurable objectives and metrics for success;
Continuously gather market data and update plans accordingly;
Take advantage of the predictive power of data;
Look at market research as an investment rather than a cost; and
Are actively shifting the organization's culture.
Let's look at these seven characteristics in detail for their potential to inspire others to integrate data into their ongoing operations.
1) Bring everyone into the fold
For market research to be used effectively, everyone needs to be informed and understand the data—from board members to leadership to staff. Since the implications of data can be profound, it's critical that everyone in the organization impacted by data-driven decisions understands the 'why' behind the changes. As Colleen pointed out in a previous article, this requires data advocates who not only understand data and its implications, but also are excited and eager to share their knowledge with others.
In my experience, organizations that emphasize transparency, inclusiveness, and open-mindedness about sharing data are able to create a common understanding and firm foundation for using data to inform decisions. Bringing everyone together on the same page also encourages curiosity about the ongoing, long-term use of data.
Full disclosure and a willingness to entertain and discuss questions and skeptical points of view contribute to transparency. It's counterproductive to have people think that decisions are based on a secret data trove available to only a select few, or that questions aren't welcomed. Yet there is a fine line between paralysis-by-discussion and fully vetting data, so at some point discussions need to end and decisions have to be made.
2) Incorporate data into ALL planning
Good market research—coupled with audience research—helps us understand our lifeblood— the people who visit us—as well as the people who don't visit. Data-informed organizations incorporate findings from market data into all planning —strategic, business, program, exhibit, education, membership, and fundraising. We live in a connected world, and our response to data should reflect that connectivity. Market data informs everything.
Of all the plans market research can inform, the strategic plan is the most important since it sets the overall direction and forms the touchstone document for everything an organization wants to do and accomplish. A summary of the market research findings and trends is an excellent way to begin a strategic planning process. Ongoing research then helps us understand if we're on track with strategic goals and objectives.
Integrating market research into ongoing planning also helps overcome the problems that can occur when making one-off decisions based on one-off market research. We're tempted to implement changes quickly when we see findings from one study or report. Sometimes this results in too many changes too quickly, leading to unintended consequences or a proliferation of variables complicating the ability to measure the effectiveness of each change. Strategic planning based on robust market research, on the other hand, allows organizations to look at themselves holistically, contemplate priorities and interactions, and set measurable objectives.
One important aspect of planning is timing. Data often inspires changes to current practices, which are best accomplished in an orderly, strategic way. Doing too much too soon can create as many issues as not changing anything. It's also important to incorporate time and means for evaluating changes to ensure you are looking at distinct variables, which brings me to my next point.
3) Develop measurable objectives… and measure them
Plans without clear and measurable objectives are useless. And measurable objectives are pointless unless you have the tools with which to measure them. Data-informed organizations understand that the ability to provide useful metrics is one of the most important advantages of integrating market research on an ongoing basis. And to take full advantage of market research, organizations need to ensure that the data they're collecting provides the metrics necessary to measure what they're trying to accomplish.
4) Keep gathering data and change accordingly
Nothing is static. Tastes and preferences change. Demographics change. Marketing and communications channels change. That's why data-informed organizations continuously collect and use data to inform strategies and tactics. Most organizations update strategic plans annually and revise them every two or three years. While marketing plans tend to be annual, other plans, like program, exhibit, and membership plans, often have longer lifespans. However, no plan should be exempt from scrutiny when market data reveals that changes are necessary.
Ongoing market data collection informs leadership and staff about market trends and simultaneously signals that it is time to revise the plan while also providing the data to inform those revisions.
5) Look both ways
While much market research reveals both what happened in the past and what is happening now, research is also a powerful tool for looking ahead. Rather than guess, data-informed organizations test and get data for the strategies and tactics they're contemplating for the future. Concepts for advertising, programs, exhibits, and pricing are all readily testable. Market research can also help with projecting attendance and participation in programs. Taking advantage of the predictive power of market research is just as important as using research to identify trends, challenges, and opportunities.
6) Invest in success
Understandably, one of the challenges organizations face in fully integrating market research into ongoing operations involves the cost.  There are many ways to help mitigate this challenge, including partnerships with other organizations to share expenses. However, the important mind shift data-informed organizations make is to think of market research as an investment rather than a cost. In this world of shifting perceptions and demographics, coupled with constantly evolving changes in communication preferences and social media dominance, market research has become critical for survival—not just optional.
7) Encourage a data-receptive culture
To ensure that a data-centric approach thrives over the long-term, data-informed organizations work hard to shift their cultures in a more data-receptive direction. Our field has traditionally based decisions mostly on intuition and experience, partly because good market research hasn't always been available. As a result, we've generally been slow to change in response to significant market trends. I've seen firsthand the tension between the data- and experience-based models, although this is definitely, albeit slowly, changing.
Moving organizational cultures towards a more data-informed model requires a variety of strategies, from leadership setting clear priorities and expectations to providing professional development and training opportunities to incorporating data-based decisions into reward and evaluation systems. Cultures don't change overnight or by mandate, but change is essential.
While these seven characteristics are not easily replicated, I strongly believe they are worth pursuing. The most successful organizations I've worked with are all somewhere on this data-informed path and are continuously striving to incorporate market data into their decision-making processes.
Nerd out with us every other Wednesday! Subscribe here to get the most recent data and analysis on cultural organizations in your inbox. If you're interested in our team providing a workshop or webinar for your staff, leadership team, or board of directors, head over here. 
This is Part 4 in the series on becoming a data-informed organization. 
For Part 1, see Let's Talk Nerdy – Collecting Good Data.
For Part 2, see The Few, the Proud, the Nerdy – Why Your Organization Needs Data Advocates.
For Part 3, see Accepting Data Can be Hard – These Brain Tricks Make It Even Harder.