In my 25 years in executive roles at cultural organizations, I've had to lead through challenging times. Based on my experience and now working with a research firm to guide these entities, here are four things to keep in mind.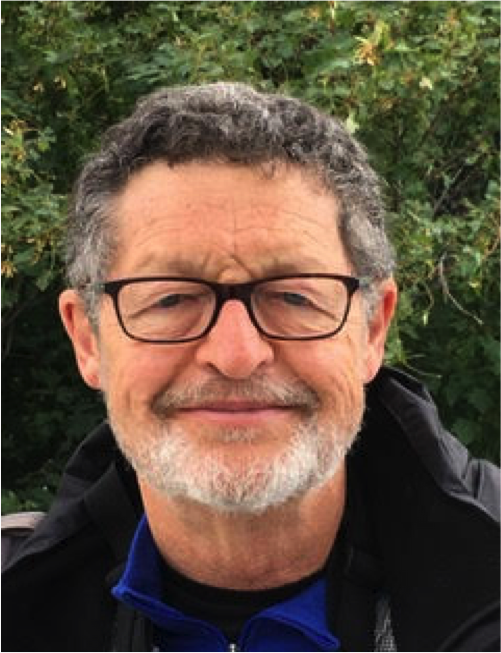 I am thrilled to share this guest article by my fantastic colleague, Jim Hekkers. Jim served as the Managing Director of the Monterey Bay Aquarium for 15 years, and I am honored that he is now a partner in sharing trend data for cultural organizations. Jim served in the trenches of many organizations – and a major institution that was one of the earliest adopters of data-informed decision making. I asked Jim to share his thoughts about leading organizations through difficult times.
It was September 2008 – the midst of the economic collapse – and I was about to make a pitch to the Monterey Bay Aquarium Board Finance Committee: To weather the recession and maintain attendance, the Aquarium needed to increase both the marketing budget and the admission price. The data was loud and clear. It showed that the marketing investment would pay off and that the bigger risk was not leaning into this opportunity. However, at a time when the immediate emotional reaction of many people was to shrink back from investments, it felt like a bold pitch.
Just moments before I was to speak, an alert on my cell phone informed me my bank had just gone under. I still remember the moment of sheer panic I felt. Was this pitch really a good idea?
It was the right move for the aquarium. In the end, we managed to achieve our ambitious revenue and attendance goals in spite of the troubled economy. But that doesn't mean the recession was easy. It took care, consideration, and strategic thinking to make it through.
More and more lately, I reflect on that moment and the difficult months that followed, and I deeply empathize with leaders of visitor-serving organizations across the country for what they've endured for the past five months. They are similarly faced with panic, uncertainty, and decision-making opportunities that pit emotions against science.
Leaders of cultural organizations face daunting issues as they navigate through these challenging times. Never before has such a multifaceted crisis occurred in the United States with such a dramatic impact on our cultural sector. We've overcome many challenges before, including the aforementioned recession, but not the confluence of a pandemic with one of the worst economic downturns in our history and a historic level of civil unrest to end systemic racism, not to mention recurring natural disasters like wide-ranging firestorms and stronger-than-usual hurricanes and tornadoes.
Since March, we at IMPACTS have talked to dozens of leaders and I've been inspired by their resilience, their intelligence, and their diligence in finding ways to weather this chaos. The path forward is unclear, their task is often overwhelming, and their decisions can be heart-wrenching, especially about whether to keep or let go of staff.
When Colleen asked me to offer some of my insights about leading through difficult times, I turned to my conversations with leaders over the past couple of months, as well as my own experience on my 25 years of experience as an executive at several large visitor-serving organizations. I've also tapped into the wisdom of my IMPACTS colleagues in our preparations for our virtual workshops. Drawing from these collective inputs, here are four suggestions for leaders during this complex time of crisis:
1) Be thoughtful and responsive
During this unprecedented time, intuition and experience aren't always the reliable guides we might instinctively believe them to be. Yes, the United States experienced this kind of pandemic more than a hundred years ago. Yes, an economic collapse this profound occurred with the Great Depression. And yes, we've experienced civil unrest over systemic racism and denial of equal rights numerous times in our history. But never before have these large-scale health, economic, and social disruptions occurred simultaneously.
It is tempting to try to find a quick solution to each new twist and turn. However, most leaders I've talked to are opting for a more thoughtful, deliberate approach. They are sagely taking the long view, understanding that everything is still up in the air. The word I hear them use more than any other is "flexibility," as many leaders use scenario planning to develop flexible strategies that are continuously under review.
This is a good time to rethink assumptions, but at the same time, it's wise to resist panic and stick to some things we know to be true from a data-driven perspective. For instance, it's tempting to offer discounts to incentivize visitors to return once you reopen. However, as readers of Know Your Own Bone have learned, people who visit at discounted or free prices tend to have lower levels of satisfaction and are less likely to sing your praises to others.
We're seeing many organizations respond to market conditions in thoughtful and creative ways. One children's science museum modified its exhibits to engage senses other than touch and moved their exhibits outside. Some performing arts organizations are choosing to move their performances outdoors to bigger venues that allow for social distancing. As one leader told me, "We've shifted our focus from what we can't do to what we can do."
These kinds of shifting strategies have the most impact when matched with deliberate and thoughtful considerations rather than immediate reactivity.
2) Stay visible and viable
While it is tempting to hunker down and go dark as you navigate the unknown, that strategy will likely backfire over the long haul. IMPACTS data indicates that organizations benefit by doing everything they can to stay top of mind in their markets – especially now. This is difficult given the dire financial situation of so many organizations. However, a tried-and-true axiom of marketing holds that it costs a whole lot more to reacquire market share than it does to retain market share.
It's also important to recognize that people are looking to you for expertise in your mission area. Data shows that the credibility of museums as trusted sources of information has increased during the pandemic. We've seen countless organizations step up and provide virtual performances, educational materials for parents struggling to engage their children with meaningful content, and virtual access to collections and exhibitions.
Many leaders have boldly plunged their organizations deeper into the digital world, correctly recognizing the need to meet people where they are right now – overwhelmingly online.
3) Focus, focus, focus
In my experience, it's always been a good idea to focus on doing a few things exceptionally well, rather than doing many things only moderately well. That's easier said than done in the best of times, but now it has become an imperative. To survive, many organizations are severely decreasing staffing and funding, and thoughtful leaders are focusing only on what's urgent and most important.
Focus involves rigorously limiting and setting priorities. The thoughtful leaders I've spoken with recognize that their organizations can't be everything to everyone and tackle every worthwhile task or issue right now. They're drawing on the best data that they can find to maintain focus and make smart decisions.
This is especially critical for marketing and engagement strategies. Organizations face a very real need to broaden their audiences and reach people they have not historically engaged. Having been part of an organization that successfully built a more ethnically diverse audience, I can testify that this requires a thoughtful, long-term strategy. As a result of such a strategy, the Monterey Bay Aquarium's California attendance now reflects the diversity of its community.
For cultural organizations to thrive, they must both re-engage with members and past visitors to regain financial stability while also finding more efficient and effective ways to become more welcoming and relevant to a broader swath of potential visitors. They benefit by committing themselves to the long, hard work that this entails.
4) Use data to light the path
One thread weaves itself throughout my insights: the value of making data-based decisions. Market research is more important than ever, and without it, organizations fly blind.
Of course, the organization I helped lead was an early adopter in using data to make decisions. And I now work for IMPACTS Experience, a market research firm. Fair enough. However, as I sat in that Board meeting back in 2008, the one thing that brought me back from the brink of panic was that market research clearly made the case for the increased marketing budget and price increase request at the time. The Finance Committee had confidence in the market research that was shared, and they approved the proposal. As I've experienced repeatedly, data-informed decision-making yields the most reliable, positive results.
In our webinars, we emphasize that these times cry out for creative solutions – but creative solutions based on data. We seek to ensure that every organization we work with can come up with these solutions. Indeed, the data helps us better understand how best to cope with the problems we're all facing in these difficult times.
The research is not telling us that cultural audiences don't like or need us anymore, or to change why we exist. The data tells us that we need to come up with creative solutions regarding how we accomplish our mission in a pandemic-impacted world. These may include moving experiences outside, holding performances in ways that ensure our audiences feel safe, and using digital tools to keep our audiences engaged and our institutions top of mind, among others.
There is no existing roadmap for the difficult situation we are facing. And I know that most of what I've written is far easier to say or read than to do. Many organizations are barely hanging on; others have gone under. There is no clear, easy path forward, but there is data to help guide us toward winning strategies.
Despite the challenges, I've heard many leaders talk about rising to the occasion to rebuild better onsite and digital experiences than before. They embrace this opportunity to rebuild thoughtfully and to create more inclusive, welcoming organizations rededicated to accomplishing their missions. This may be more important now than ever before.
Nerd out with us every other Wednesday! Subscribe here to get the most recent data and analysis on cultural organizations in your inbox.