"What books should I read to help my organization move forward?"
My colleagues and I get this question a lot. I have a variety of answers, depending on the topic of discussion. With the season of giving upon us, I'd like to share the three books that I consistently recommend most often. These are the most inked-up, worn, and post-it-note popping books in my library. And they have each fundamentally changed how I think and approach situations as a trend analyst working to understand how to best engage cultural audiences.
Cultural organizations – from science museums to zoos to symphonies – may be in the midst of a revolution. Our expenses are outpacing our revenues, our audience base is shrinking instead of growing, and we are not succeeding in reaching new audiences. This is all frustrating – to be sure – but it also points to this being a fantastic, formative, and critical time to be reinventing cultural organizations. Like so many other industries today, we may be learning that we benefit by evolving from "I think" entities based upon internal, anecdotal expertise to "I know" organizations with data and the input of the actual humans that we aim to educate and inspire leading the way.
These three books share a similarity: None of them are about cultural organizations. Instead, they are about how to think, how to ask questions, how to approach opportunities, and how to be curious.
There are significant publications within the traditional "museum books" canon. (Any fellow John Falk fans here?) I've found some of these books to be incredibly valuable in my own "nerding out" on the history of visitor-serving organizations, our conceptual foundation, tactics at play, and where we are now. No doubt about it – "industry books" can be very valuable to the industries that they serve and even to other industries! But these books – books that shine a light on how to think – have been more impactful to me than those that share what to think.
It was a difficult list to narrow down, but here are my top three:
"So this is my aim for watercooler conversations: improve the ability to identify and understand errors of judgment and choice, in others and eventually in ourselves."
Daniel Kahneman is a winner of the Nobel prize in economics, and this book is such a staple in my thinking that I own four marked-up copies of this book. (No joke.) This behavioral economics mothership is not exactly a breezy beach read, but it's fundamentally brain-changing and engaging. My colleagues and I reference this book so often during our data workshops that we devote a whole slide simply to pause and sing Kahneman's praises.
This book is essentially about recognizing unconscious/automatic errors of judgment so we may make better decisions. It's about how to think to solve problems. The cultural industry operates in a world of behavioral economics, and better understanding this area may help us better understand both ourselves as leaders and our audiences. For the cultural industry to move forward, we may benefit by exploring some of the flaws in thinking long embedded within the way that cultural entities traditionally operate.
If you read only one book of these three books – or only one professional book in your career at all – read this one.
"Many people think they are smarter than others in baseball and that the game on the field is simply what they think it is through their set of images/beliefs. Actual data from the market means more than individual perception/belief. The same is true in baseball."
I picked up this book in college because one of my good friends – who is more-than-coincidentally now a trained behavioral economist working for the Chicago Bulls – wouldn't stop raving about it being (literally) game-changing. He was right.
In a nutshell, it's the story of an industry transforming from one run on stubborn anecdotal evidence into one informed by evidence-based analytics. (Sound familiar?) It's about the Oakland Athletics baseball team and its general manager Billy Beane, and how an analytical approach helped lead this small-budget baseball team to success. As you may already know, Michael Lewis is a fantastic, best-selling writer and storyteller.
Please don't skip over this one because you've seen the movie. The movie shows the story to the outside world. The book explains it from the inside, and that's where this story may be most captivating in its potential to inform other industries.
3) Think Like A Freak – Steven D. Levitt and Stephen J. Dubner
"A lot of obvious ideas are only obvious after the fact – after someone has taken the time and effort to investigate them, to prove them right (or wrong). The impulse to investigate can only be set free if you stop pretending to know the answers you don't. Because the incentives to pretend are so strong, this may require some bravery on your part."
Levitt and Dubner are the celebrated authors of the Freakonomics books. Those books are excellent, but if you ask me, this one is the most directly helpful for cultural organizations for considering how to think. It's also a lot of fun to read. In their typical style, Levitt and Dubner share surprising insights into human behavior and economic realities. In this book, however, they speak directly to leaders with an aim to help them better approach questions and seek solutions.
"Our thinking is inspired by what is known as the economic approach," they write. "That doesn't mean 'focusing on the economy' – far from it. The economic approach is both broader and simpler than that. It relies on data, rather than hunch or ideology, to understand how the world works." The book is filled with real-world examples, and is one of the most quotable books on my bookshelf. ("Conventional wisdom dies hard" is an example that I have scribbled in my notebooks as a constant reminder.) It's also a quick read, making this book easy to revisit again and again.
Looking for more?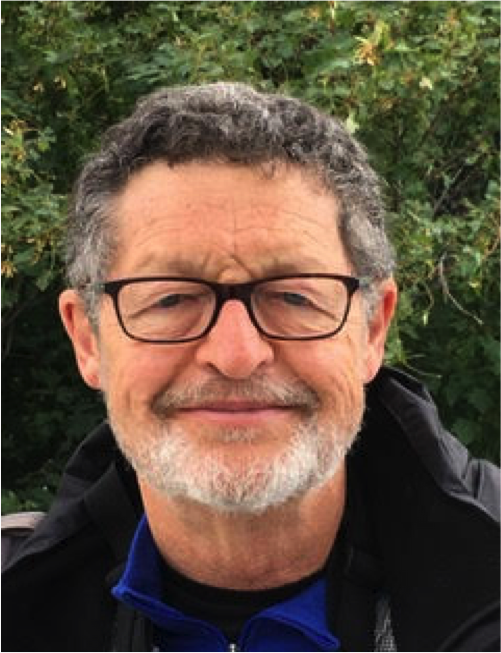 Jim Hekkers is the Chief Strategy Officer at IMPACTS VSO, and I am thrilled to conduct data workshops with him. He has been a leader in the visitor-serving industry for over twenty-five years. Jim was the Managing Director at the Monterey Bay Aquarium and helped to lead the organization in its transition into a data-informed entity. Here are the "top three" books that he has used the most in his career as evidenced by the number of sticky tabs marking key passages.
Bethany Corriveau Gotschall is our fantastic Know Your Own Bone Project Coordinator. She specializes in the areas of education, interpretation, and public programs informed by data and market research, and most recently served as the Audience Engagement Specialist at the Cleveland Museum of Art. As a writer, strategist, and program creator (not to mention an accomplished illustrator and musician), I'll brag on Bethany's keen ability to marry right brain with left brain thinking, and to marry strategy with "on the ground" implementation. Her "top three" picks are:
I hope that Know Your Own Bone readers (who I know to be curious thinkers leading the way for the organizations in which they toil) will find value in these books. You may have read some of these popular publications! If you have, consider taking a moment to revisit them, or pass your copy along to a colleague if you feel so inspired.
What books do you recommend? I'd love to learn your very favorites! Please write me a message on Facebook or shoot me a tweet.
Happy reading! Happy exploring, thinking, and leading.
And, of course, have a happy holiday season!