Here are three broader market trends for cultural organizations to embrace to help adjust to the "new normal."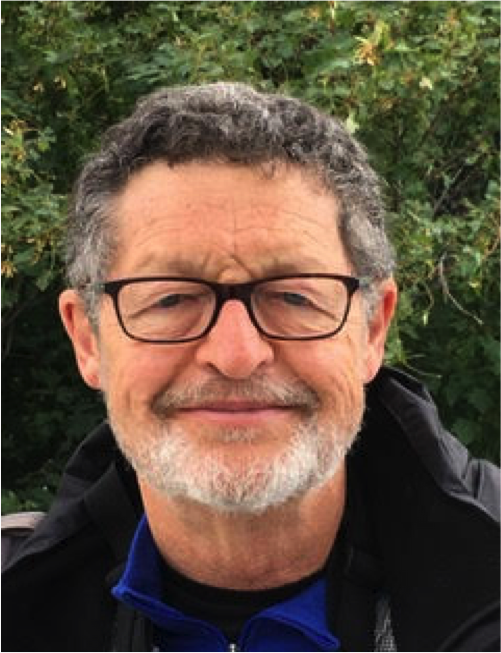 I am thrilled to share this guest article by my colleague, Jim Hekkers. Jim has served in several executive leadership roles and on the boards of directors of numerous cultural organizations throughout his career. Notably, Jim served as the Managing Director of the Monterey Bay Aquarium for fifteen years. As a leader with firsthand experience applying trends to individual organizations, I've asked him to consider the larger trends emerging during the pandemic to shine a light on broader findings for cultural executives. 
For the past 18 months, IMPACTS Experience has regularly reported on the shifting trends in visitor perceptions and behaviors impacting cultural organizations in the United States during the pandemic. Because of the fluidity of the situation, we are frequently asked to focus on short-term trends (e.g. "How important are mandatory mask requirements at this point in time?"). But what about the longer term?
We're also tracking what are likely to be more evergreen findings and considering them alongside broader data from other reputable sources such as the US Census Bureau, Pew Research Center, and other entities that – combined with our research – provide a necessary view beyond cultural organizations alone. Of course, cultural organizations operate in the context of broader American and global life, and not all of the trends impacting cultural organizations are only impacting cultural organizations.
Our answer to the question about what to expect over the long term in terms of macro trends, specifically? While it's too early to tell with certainty where the chips will fall on every front right now, we are able to see where things are moving. Today, we'd like to share information about three interconnected trends that research suggests cultural organizations should be prepared to adjust to for the longer term: (1) an increase in expectations surrounding digital engagement; (2) changes in travel behavior; and (3) the implications of more people working from home.
Taken together, these trends are changing the way people connect, how they work, where they live, and how we as cultural organizations need to think about strategies for the future.
An increase in expectations related to digital engagement
This will come as no surprise, but ever since the Covid-19 virus emerged in early 2020 we've all been spending a lot more time in front of screens of all sizes. We work and learn from home, attend conferences and workshops online, video chat, surf the Internet, watch television, text, tweet, and email, often all at once.
But what happens when (and if) the coronavirus abates, or we at least learn to live with it?  Will there be some fallback as people feel safer shedding face coverings and getting out of their homes, going back to school in person, or returning to offices?  Whether they do so or not, it's safe to assume that our digital connections will not fall back to pre-Covid-19 levels, because, even without a pandemic, this trendline hasn't wavered over the past decade. Digital engagement was already reliably increasing in importance.
The elevated (and still elevating) importance of digital engagement is not a trend borne of the pandemic, but a trend accelerated by it.
People now engage digitally with our organizations far more than in person. For better or worse, this trend will be with us for the foreseeable future. Nearly all cultural organizations felt the implications of this as the pandemic unfolded. Institutions that invested in a strong digital presence even before the outbreak of the virus stayed relevant and top of mind. Those that hadn't scrambled to establish a greater digital presence.
Many experts project a future where our digital connections will become ever more pervasive, suggesting that organizations will need to proactively track these trends and respond quickly.
They'll also need to address a related trend: the tendency for people to increasingly spend their leisure time at home, interacting with their screens, rather than going out. Our research shows that this skyrocketed during the pandemic, for obvious reasons, but was on the rise anyway and will likely continue to rise even after the spike caused by Covid-19.
Overall, cultural organizations' digital responses appear to have been quite positive and improved the public's perception of cultural entities as trusted sources and community assets, thereby further demonstrating their relevance beyond their walls. However, the bar has been raised, and the pressure will be on organizations to maintain this newfound status.
In response to these digital trends, it will be critical for organizations in the next three to five years to:
Devote the necessary level of resources to connect digitally with their audiences, including adequate staffing.
Meet the elevated expectations for digital responsiveness and ease of use, especially for online ticketing on mobile devices.
Maintain a strong mission- and community-oriented presence on social media.
Stay alert for emerging trends in digital technology and practice.
Put digital strategies into play to further leverage superfans (members, donors, etc.) and better target, engage, and strengthen this community.
Ensure that the onsite experience is relevant, engaging, and more appealing than the alternative activities available to people staying home.
Changes in travel behavior that may impact long-term attendance trends
Over the past 18 months, IMPACTS Experience reported changes in travel behavior during the pandemic, including critical time periods such as Spring Break. In sum, people are still opting for shorter trips (mostly day trips) and notably prefer automobiles as their means of transport. This contributes to a different visitor profile for many organizations in 2020, including more first-time visitors who live nearby.
There's no telling how long these trends will last, but they're likely shorter rather than longer-term. We'll continue to report if and how quickly travelers return to their previous habits. This said, sources are now reporting that the coronavirus may be endemic and have lasting impacts on how we work and travel.
Here's where things stand: As you might expect, foreign travel to the United States crashed significantly from pre-pandemic levels (76% decline in 2020). As (and if) the pandemic fades globally, this trend is expected to gradually move back to pre-2020 levels but could take from 2.5 to 4 years or more depending on virus-related conditions. Changes in this large market segment (78 million international visitors to the US in 2019) have obvious implications for organizations that attract large numbers of international visitors.
Probably the most significant pandemic-related travel trend is the decline in business travel. One writer for Business Travel News predicts that business travel "has peaked" and will never return to pre-Covid-19 levels. Others see a long recovery proceeding much more slowly than the recovery in leisure travel because many of the behavioral changes we've seen during the pandemic have been eye-opening for businesses. Most significant is the widespread increase in digital engagement, as discussed earlier, enabling many to work from home, conduct business meetings and training sessions online, and attend conferences virtually. (Who hasn't noticed that Zoom, like Google, is now used as a verb?)
Video meetings, around for a long time, never quite caught on in a significant way until severe travel and office restrictions confined people to working at home. After more than a year of this, businesses have seen both the upsides and the downsides of these practices. Projections and surveys of businesses indicate that a significant number of people will continue to work at home, and some meetings and training sessions will remain virtual. Fewer in-person interactions result in fewer business travelers, including business travelers combining work and personal trips. The decline in business trips also results in fewer earned airline and hotel points, and, thus, less loyalty-funded travel, including to cultural organizations. Almost all businesses and organizations face the virtual versus in-person dilemma, especially now that we have a baseline for what does and doesn't work.
Our situation at IMPACTS Experience is an example. We shifted entirely to digital workshops and keynotes during the pandemic and are currently grappling with the pros and cons of in-person workshops and keynotes in the future at similar levels to 2019, when we were on the road nearly every week. We have found that virtual engagements have advantages: they eliminate travel time (which takes us offline and limits the number of organizations we can serve) and reduce reimbursed travel costs for clients (not to mention lowering carbon footprints); plus, they're more flexible to schedule. However, the virtual version usually lacks the intensity of personal engagement we find invaluable in our in-person workshops. Ultimately, choices will depend largely on safety factors and the preferences of our clients. Many organizations are discussing similar considerations.
What are the implications of these travel trends? There are several:
In the short term, organizations benefit by demonstrating their relevance to new local and regional audiences visiting for the first time. This moment may represent a rare opportunity to engage new audiences.
In the longer term, organizations that rely on business travel for a significant portion of their attendance will find themselves in a more competitive environment for these visitors.
In both cases, one strategy is clear: Understand your audience and demonstrate (and communicate) why you are worth their time to visit. We are fond of citing this quotation from comedian Steve Martin to aspiring entertainers: "Be so good they can't ignore you."
A movement toward the suburbs and working from home
The population movement to the suburbs—and exurbs—has been happening since 2011, reversing a previous "back to the city" trend. However, the speed of this trend appears to have increased during the pandemic as people left urban centers for a variety of reasons, including the newfound freedom of working digitally from anywhere. Some disagreements exist about the extent and durability of this trend, which varies by location. However, because it began even before the pandemic and thus may be accelerated by the pandemic instead of newly created to adapt to it, it is an important trend to watch.
This trend may have been accelerated by the increase in people working from home. As discussed previously, the pandemic changed how and from where people work. 26.7% of Americans are working remotely in 2021, but in 2018, only 7% of civilian employees in the U.S. had an option to work from home. Major companies are adapting to extended work from home models, and outlets are reporting that hybrid work – a mix of home and office – may be here to stay.
Combine the growing movement to the suburbs with the increase in people working from home, and you've got a greater density of potential visitors spending time in suburbs than before the pandemic. This certainly doesn't mean that cities are at all deserted, of course. But any movement in the residences of potential visitors should impact our approach to engaging these individuals.
For cultural organizations in urban areas, this shift might increase access challenges (i.e., more traffic and road congestion) as more visitors travel into town from outlying suburban areas. At the same time, this offers an opportunity for cultural organizations located outside the urban core to reach new audiences.
To be sure, the complexity of this trend varies considerably from city to city. It's incumbent on organizations to be aware of national trends, but also to understand their own market using census data and other analysis. This New York Times article offers a thoughtful and informative discussion of this trend and its implications.
The strategies for responding to this trend might include:
Monitoring where target audiences are located – while recognizing that this may have shifted – and adjusting marketing strategies accordingly.
Acknowledging that key audience segments may be more geographically dispersed than in the past and investing energy into understanding the implications for your organization.
Leveraging your organization's macro-environment (for example, the great restaurants and other experiences surrounding your location) to create a perception of "critical mass" and help fuel visits into the city.
It seems especially important that we consider the implications of these far-reaching trends even as we grapple with the ongoing turmoil of the pandemic. They are likely to impact us as individuals and organizations for some time to come. Stay tuned, as IMPACTS Experience continues to report on the implications of shifting trends in visitor perceptions and behavior, both short and long term.
IMPACTS Experience provides data for the world's leading organizations through workshops, keynote presentations, webinars, and data services such as pricing recommendations, market potential analyses, concept testing, and Awareness, Attitude, and Usage studies. Learn more. 
We publish new national data and analysis every other Wednesday. Don't want to miss an update? Subscribe here to get the most recent data and analysis in your inbox.